Best Places to eat in Bangkok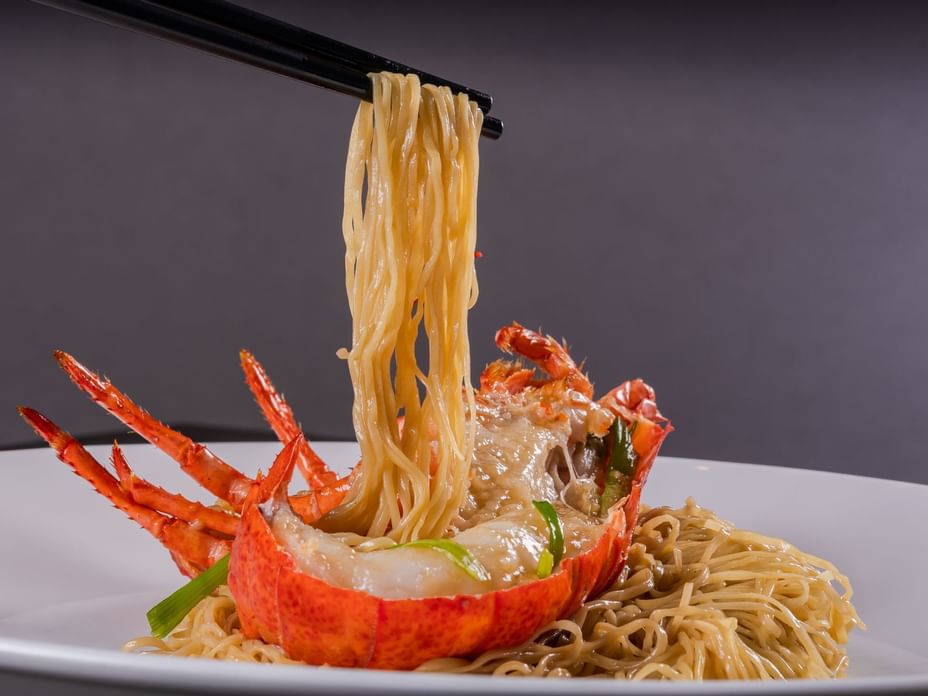 The Best Restaurants in Bangkok
Where to start with Bangkok's restaurants? You'll find so many excellent places to eat, offering local food as well as international specialities, all cooked to perfection. The Berkeley Dining Room is a fine start, delivering a range of fresh seafood and other dishes to tempt your palate.
At the Market Café, you can watch the chefs at work as they prepare local delicacies for breakfast, lunch and dinner. Paii is great for exotic Thai dinners, as well as afternoon tea and cocktails. And for an excellent quality buffet, try Praya Kitchen. Diners enthuse about their oysters and desserts!
Another great option is Wah Lok, a MICHELIN Guide listed restaurant at Carlton Hotel Bangkok Sukhumvit. Here you'll find distinctive Cantonese cuisine, including expert creations of the dedicated in-house dim-sum chef, Wai Long Waa. There are also delicious monthly specials, celebrating fine source ingredients like abalone.
Also at Carlton Hotel Bangkok Sukhumvit, Tuxedo Espresso Bar offers you high-class afternoon tea, with nine sweet or savoury options and your choice of a range of teas and coffees. And Tuxedo Espresso Bar offers monthly dessert specials, so your sweet tooth will never go unsatisfied with these delicious offers prepared by our pastry Chef.
The Best Street Food
Some of Bangkok's most daring eating can be found in the many street markets. This is the place to come if you're willing to try something a little bit different. The Chatuchak Market, for example, has hundreds of food stalls across its nearly 30 acres of space, with noodles, spicy salads, tempting fried snacks and much more.
Also take a trip to Tor Kor market. You'll find all sorts of fresh food here as well as an excellent food court with favourites like tom sum soup and grilled prawns. And if you're feeling really daring, this is just the place to try the world-renowned durian fruit!

A Relaxing Place to Stay
Wherever you eat, make sure you relax in style with an excellent quality hotel. Carlton Hotel Bangkok Sukhumvit has all the comforts you need to wind down after your adventures in Bangkok, as well as some superb eating facilities of its own.