Steamed Sticky Rice with Crab Meat and Minced Pork in Lotus Leaf
SEAFOOD PLATTER IN THE SKY
Cooling Tower Special Set
Tuxedo Dessert of the Month Seasonal Fruits of Summer
Seasonal Fruits of Summer Afternoon Tea
Flat Focaccia Pizza and Beverage Pairing
TUXEDO DESSERT OF THE MONTH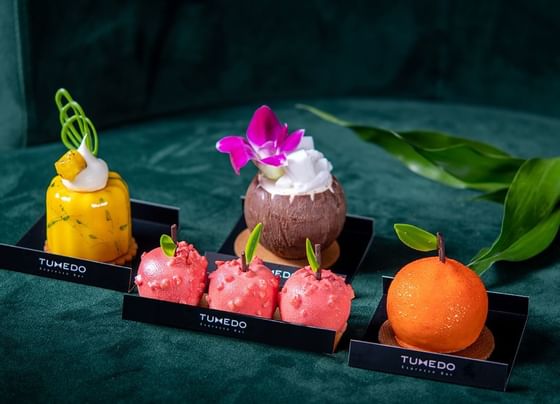 Seasonal Fruits of Summer
Dessert of the Month features a selection of sweet creations inspired from Thai tropical and seasonal summer fruits.
Coconut Cake THB 250++
Lychee Roselle THB 220++
Orange Mandarin THB 210++
Exotic Pineapple THB 200++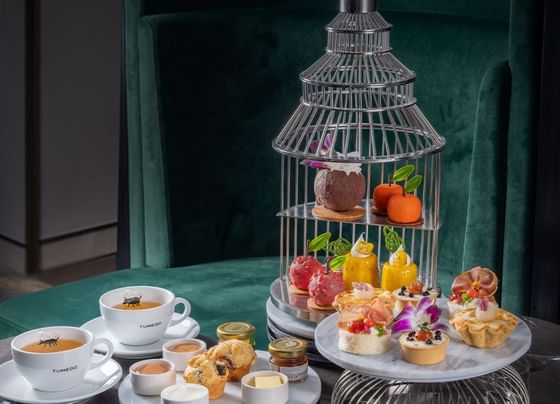 April – June
12:00 pm – 4:30 pm
Enjoy seasonal tropical fruits in this creative afternoon tea set.
THB 1,380++ per set for 2 persons including a pot of TWG Loose Tea or Coffee of your choice
THB 1,680++ per set for 2 persons including two glasses of sparkling wine

Menu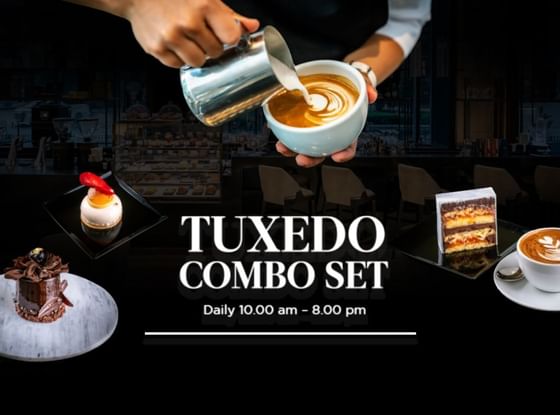 Available daily from 10:00 pm to 8:00 pm

Select your favourite pastry, perfectly paired with Tuxedo coffee
Only THB 280++ per set

Menu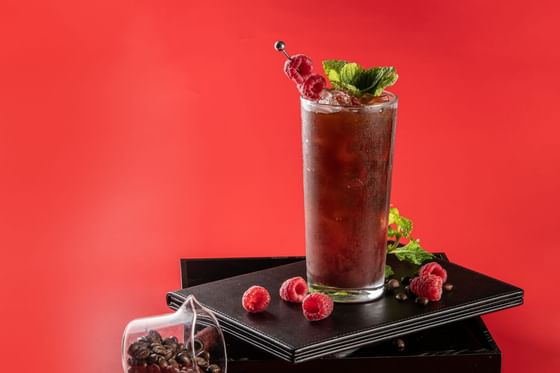 New Coffee Creations
Get your perfect cup. Experience the art of coffee-making.
THB 160++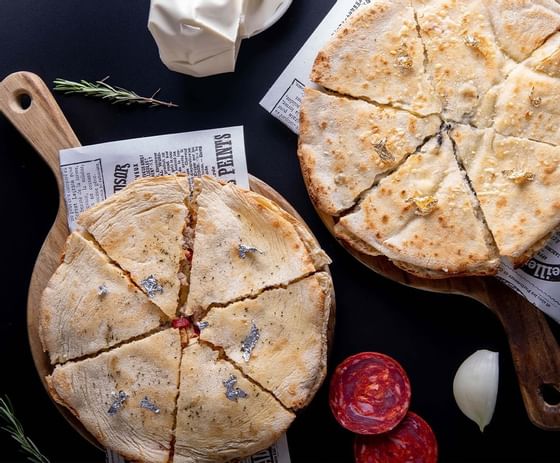 Flat Focaccia Pizza and Beverage Pairing
• Flat Focaccia Pizza Filled with Italian Sausage
• Flat Focaccia Pizza Filled with Truffle Cheese
THB 450++ for 8" of Flat Focaccia Pizza
THB 1,990++ with a bottle of Cape Mentelle Margaret River Wine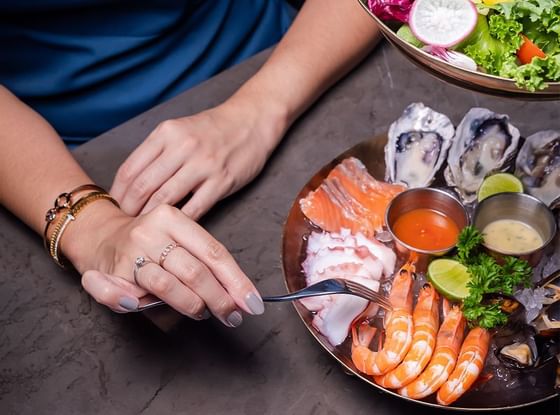 Seafood Platter on the Sky
We have a Seafood Platter on the Sky for sharing right here at Cooling Tower. Dine on seasonal oysters, prawns, black mussels and much more...
Perfect for your intimate rooftop moments.
THB 1,290++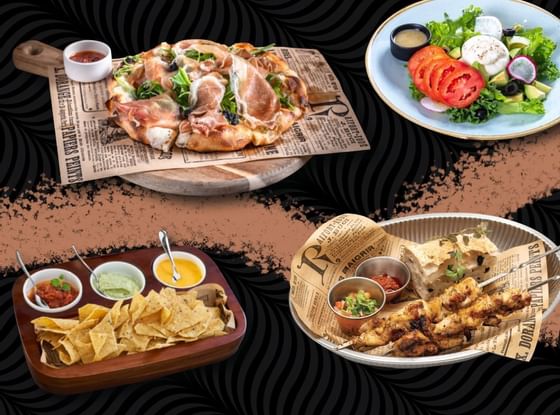 COOLING TOWER SPECIAL SET
Come and enjoy 4-course set menu with 1 snack, 1 appetizer and 2 main courses to ensure you have the special Bangkok skyline moment.
THB 990++ per set
WAH LOK OF THE MONTH
Steamed Sticky Rice with Crab Meat and Minced Pork in Lotus Leaf
A new month has arrived and our Wah Lok Dish of the Month is truly something special.
Large chunks of crab meat on steamed sticky rice and minced pork in a lotus leaf. A mouthful of texture and flavours!
Available at Wah Lok in May and June
Only THB 420 ++
Wah Lok Cantonese Restaurant
Tuesday - Sunday
Lunch: 11:30 am - 2:30 pm
Dinner: 6:00 pm - 10:30 pm
For more information or reservations, please contact us at 02 090 7888 or email Fbreservations@carltonhotel.co.th
PLATE OF THE MONTH
Duo Burger Sliders
We celebrate two new burgers this month at Plate, inspired from the land and sea.
• Crispy soft shell crab, spicy cheese sauce & butterfly pea bun
• Portobello mushroom, red cabbage & charcoal bun
THB 490++ per set

For further information or to place an order, please call 02 090 7888 or email FBreservations@carltonhotel.co.th
All prices are in Thai Baht and subject to 10% service charge and government tax.