Swimming Pool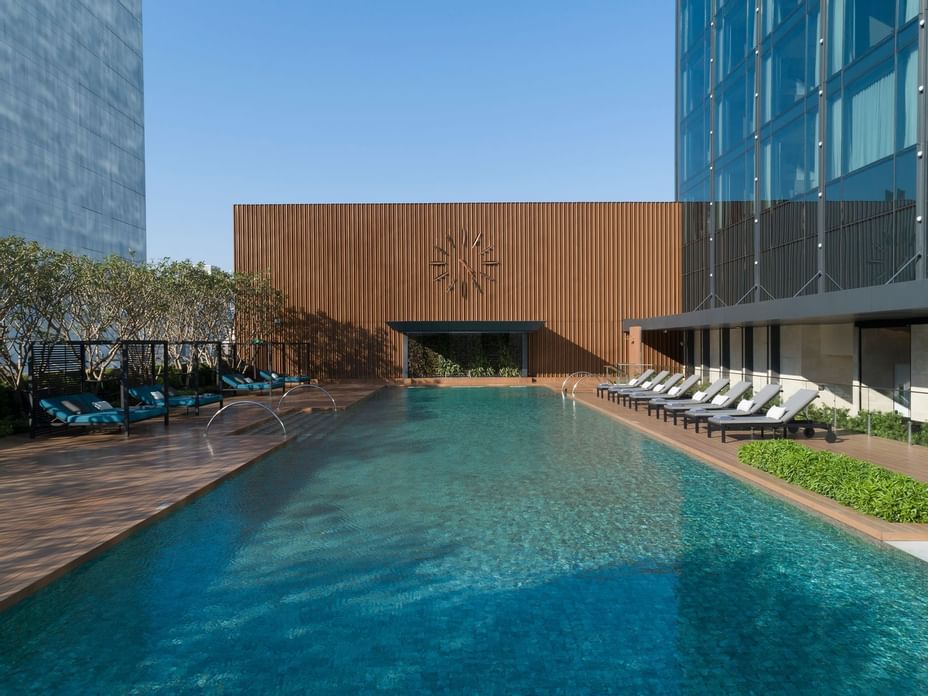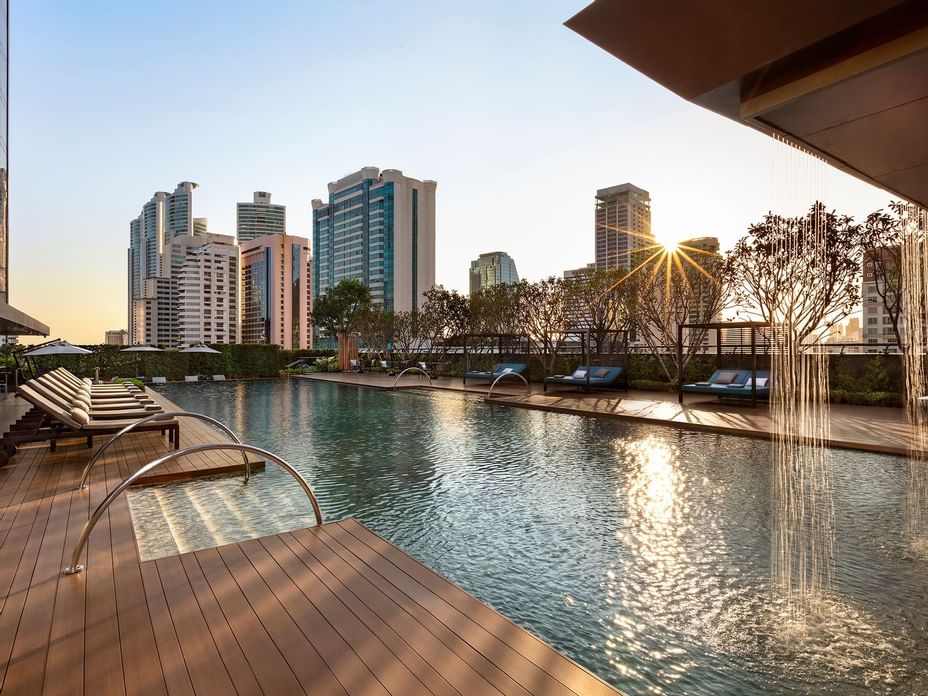 The swimming pool is a secluded and peaceful oasis where to can soak up the sun on the deck or take a dip in the cooling waters of the 30-metre-long pool.

Location: Level 10
Hours: 06:00 am – 09:00 pm
In accordance with the government's guidelines on safe distancing, kindly note the swimming pool service as shown below.
* The Hotel swimming pool is reserved only for in-house guests.
** Social distancing of 1 person per 4 square meters.
*** The maximum capacity inside the pool is 6 guests per round, each round is for 1-hour. **

Reservation process:
Kindly reserve your preferred time slot before visiting to ensure a safe experience for all. Please contact our Carlton Service by pressing "Carlton Service" button or dial "0" on the hotel telephone and book advance, recommended one day prior.

Food and non-alcoholic beverage can serve at pool area, guest can choose menu from in-room dining menu available in guest room. Please note that restroom, changing room, sauna and stream service remain closed during this period.